Products
Get MoviePoster products for the ultimate custom installation in your home theater.
GDC MoviePoster

Motion Controller
NOTE: Currently unavailable due to supply issues. Please message me if you are interested in this item.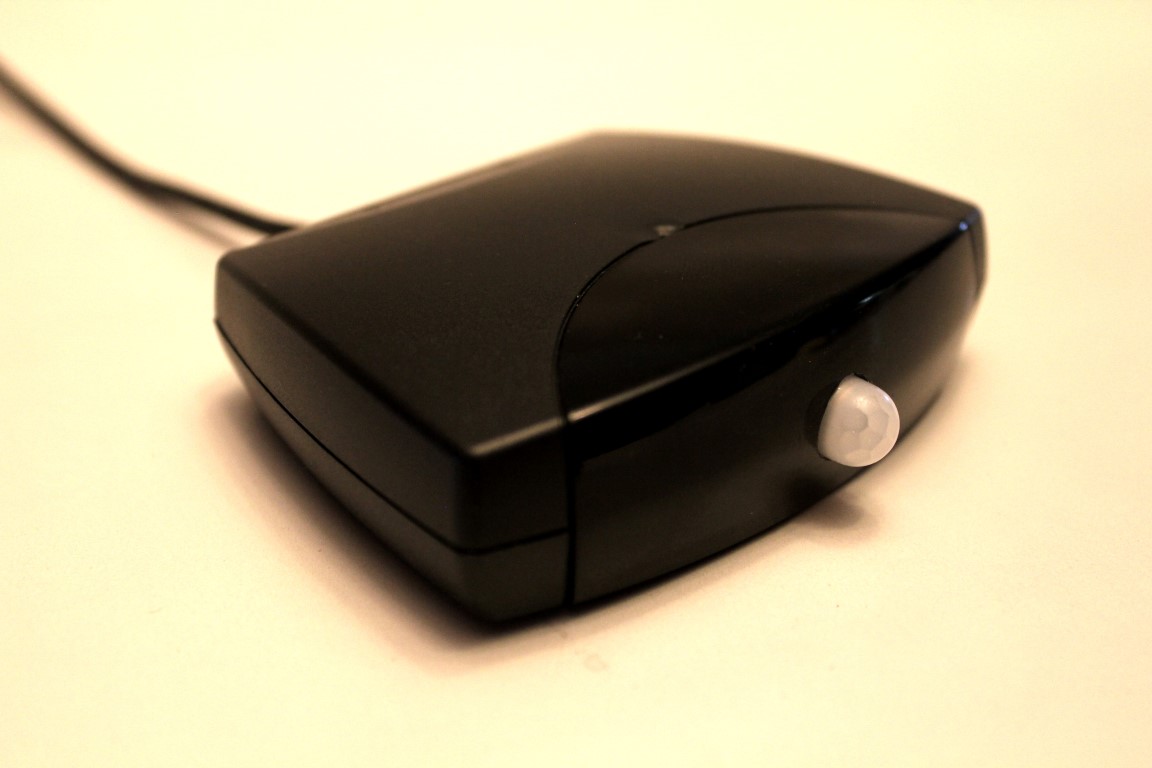 *
The GDC MoviePoster Motion Controller is an automation product designed to manage the power state of your display based upon motion or scheduled timer events. The Motion Controller can work with the MoviePoster software or be used independently with other digital signage solutions. The device's internal Passive InfraRed (PIR) occupancy sensor detects movement in the immediate area and will simulate a power button or IR remote command to power the display on. After a configurable period of inactivity the device will power off the display. Works like magic, never manually turn your screen on and off again, saving you time and energy.
*
Multiple installation options, depending on compatibility with your display.
Option 1: Hardwired install. This involves opening up your TV and connecting a set of wires to the power button, and another to a 5 volt source that is powered only when the tv is on (such as the power LED). This may require soldering and will most likely void the warranty of your TV. This installation method should be compatible with pretty much any TV.
Option 2: USB / IR. This method requires your TV to have a USB port that is only powered on when the TV is on. You teach the device the IR code from your remote to turn the TV on and off. This installation is non invasive and requires no modifications to your display, however all TVs may not be compatible.
*
Windows configuration application.
Configurable settings include:
1. Duration of inactivity to leave screen on.
2. Scheduled Timer events to always turn on the screen at specified times of day.
3. Advanced options for power / IR trigger event delays. (some screens wont turn on again until they have fully powered down and can take a few seconds)
4. Advanced option to manually enter IR code if the device is unable to learn the code from the remote.
*
Works with MoviePoster software via USB connection to (optionally) always turn screen on when 'Now Playing' poster is displayed.
*
Schedule up to 7 on-off intervals to make sure your poster display is always on at scheduled times of day. Scheduled events can repeat every day or on specific days of the week.
*
Second internal relay can be wired to PC to wake / power on based on motion.
*
Optional external PIR sensor for expanding motion detection area or integrating into a custom frame. (additional $10)
Shipping is free in the US. Order using the link below. The devices are hand built to order and typically have a one week lead time before shipment. Plastics may have minor blemishes. Installation may require modifications to your display. You hold all responsibility for any damage or injury caused by the modifications. Always observe the proper safety precautions when working with electronic equipment. If you require expedited or international shipping, please contact me at movieposterapp@gmail.com before placing your order.
NOTE: Currently unavailable for shipping due to supply issues. Please message me if you are interested in this item. Lead times are currently unknown.